Could not save XML file
Could not save marker XML file (D:\Hosting\12616793\html/wp-content/uploads/wp-google-maps/1markers.xml) for Map ID 1
Our Address:
1045 East Jersey Street. Suite 204
Elizabeth, New Jersey 07201
Telephone:(908) 659-0689
Fax: (908) 353-1511
info@futurecityinc.org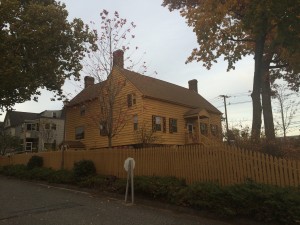 The Bonnell House, 1045 East Jersey Avenue, is the oldest house in Elizabeth NJ and one of the oldest domiciles in the state. It represents the 17th century carpentry skills of its owner/builder, Nathaniel Bonnell, originally a native of New Haven, Connecticut, came to Elizabeth about the time of its founding (1664) and served as a member of the incorporating organization, the Elizabeth Associates.
Directions to Future City Inc. Office:
From Route 1&9- North or South
Take East Jersey Street turn in the direction of Center City. Continue
on East Jersey Street- Bonnell House is where FCI is located one
block in on the right. Turn right into the parking lot. Please park
facing out. Enter at the ground floor entrance.
From NJ Transit-North or South
Get off at the Elizabeth train stop. Go in the direction of Broad Street
toward the store Shopper's World. At that store take a left on East
Jersey Street. Walk 4 short city blocks. Bonnell house is on the
right. Enter through the parking lot gate.
Google Maps: